One year after the Supreme Court's ruling on Roe, abortion law in Florida remains uncertain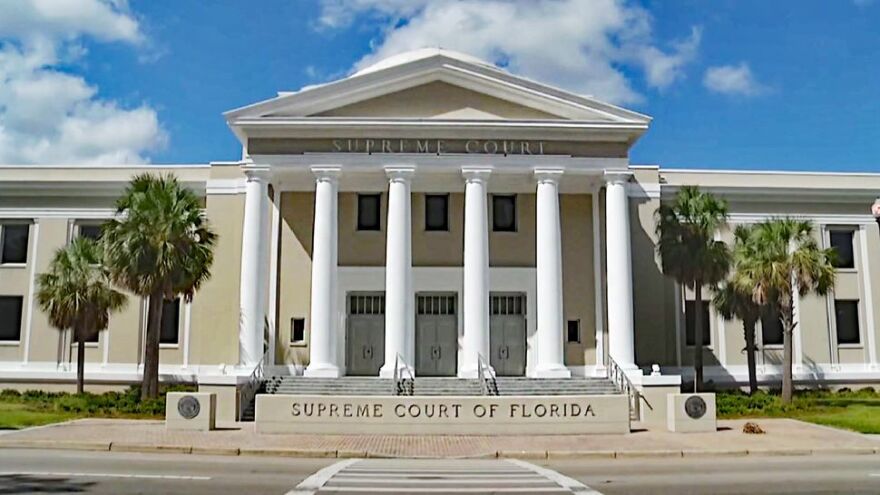 The fate of abortion rights in Florida is in the hands of the state's Supreme Court. The justices' decision hinges on whether abortion is protected under a privacy clause in the Florida constitution.

Saturday marks one year since the U.S. Supreme Court overturned Roe v. Wade. The ruling eliminated federal protection for abortion, allowing states to make their own laws.
In Florida, abortion remains legal up to 15 weeks of pregnancy but a more restrictive six-week ban could take effect pending a case before the Florida Supreme Court.
Seven abortion clinics and physician Shelly Hsiao-Ying Tien filed a lawsuit in June of 2022, challenging the constitutionality of the state's current 15-week abortion law.
In 1989, the state's highest court ruled that aprivacy clause in the state's constitution extended to abortion.
But Ciera Torrres-Spelliscy, a law professor at Stetson University, says the makeup of the court is much different today.
"There are seven members of the Florida Supreme Court and five of them are DeSantis appointees," she said. "Thus, court watchers anticipate that abortion rulings from this particular Florida Supreme Court is likely to be anti-abortion."
If justices uphold Florida's law, the 6-week ban would go into effect 30 days after that ruling. The court has not yet announced whether it will listen to oral arguments, meaning a ruling could come without a hearing.
Florida voters approved a constitutional amendment in 1980 to add language to the document, which says in part: "Every natural person has the right to be let alone and free from governmental intrusion into the person's private life."
A different interpretation of the privacy clause would require the state's highest court to overrule the longstanding precedent but Torres -Spelliscy says conservative courts seem more willing to do just that.
"One of the lessons of Dobbs, is that the U.S .Supreme Court itself, has not been respecting precedent," she said.
The make-up of today's Florida Supreme Court includes five conservatives appointed by Governor Ron DeSantis.
Meredith Sasso, the governor's latest justice, like others he has chosen, has ties to the Federalist Society for Law and Public Policy Studies, which grooms young lawyers for places in the conservative legal movement.
Justice Charles Canady, appointed to the Supreme Court in 2008 is marriedto Lakeland state Rep. Jennifer Canady, who co-sponsored the six-week abortion ban.
Opponents of the six-week abortion limit say it would largely ban abortions in Florida, in part because many women don't know they are pregnant at six weeks