Read our current and previous coverage of the 2018 election season as you prepare to cast your ballot. You'll find information on important races, explanations of constitutional amendments and details of local referendums.
Handicapping The Race For Florida Governor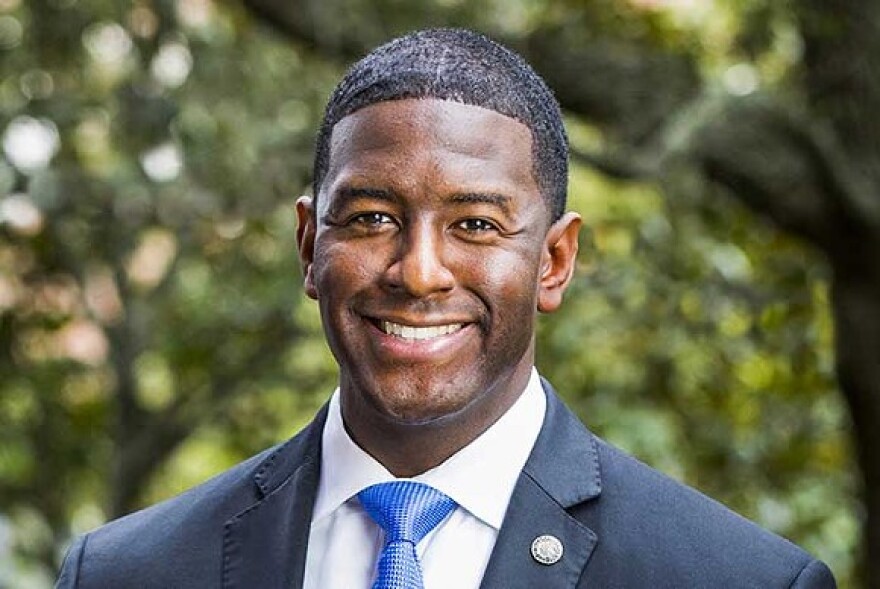 Just as the doors close on the presidential race, candidates are lining up to run for Florida governor in 2018.
Tallahassee Mayor Andrew Gillum is the first Democrat to announce his candidacy. There's also been speculation that Tampa Mayor Bob Buckhorn has his eye on the governor's mansion.
Buckhorn was attending a U.S. Conference of Mayors leadership meeting and unavailable for comment.
But the political editor of the Tampa Bay Times, Adam Smith, said Buckhorn is not showing the "likely" signs of a candidate.
"He's not acting like a candidate," Smith said. "The others, I can tell you, are traveling the state. They're interviewing staffers. They're behaving like they're poised to run at any time. And they're raising money, or at least meeting with donors. Buckhorn is doing none of that."
Smith said Buckhorn told him he's still undecided, but will make a final determination a month or so.
Other Democrats mentioned as possible candidates include attorney John Morgan, former congresswoman Gwen Graham and Miami Beach Mayor Philip Levine.
"Unlike some of the other candidates who have significant resources on their own including Miami Beach mayor Philip Levine," Smith said. "Buckhorn does not have that luxury. So he can't wait forever."
The election of President Trump shows a shifting political landscape for Democrats and Republicans, Smith said, like Agriculture Commissioner Adam Putnam, the front runner among likely Republican candidates.
"Most election cycles you'd think an Adam Putnam very smart, knows Florida very well, already raised millions and millions of dollars for his campaign." Smith said. "In most cycles, you'd say he's an overwhelming front runner, but that's what people said about Jeb Bush a couple years ago and look what happened to him. Adam Putnam is in many ways like Jeb Bush."
Smith said Florida voters appear to be rejecting long-time politicians at this point. He added that he wouldn't be surprised to see some "non-traditional" candidates in the governor's race, possibly businessmen like Donald Trump.
Other Republicans considering the race include state Sen. Jack Latvala and Florida House Speaker Richard Corcoran.